I probably should have posted this yesterday, since my Pellegrino contest just finished, but I was kind of drowning in work, so today it is. There's something about Pellegrino's paintings and prints that I just get lost in, and his
Royal Tenebaums
art print is no different.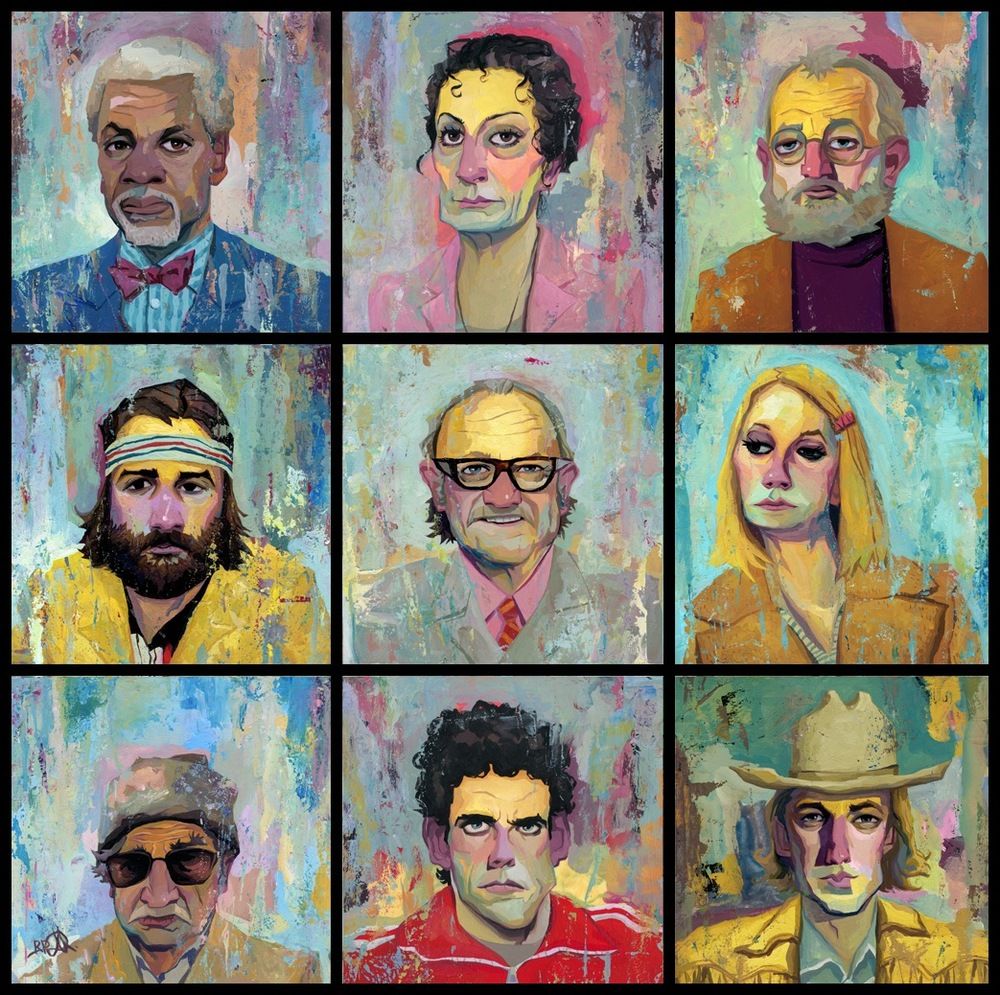 Royal Tenenbaums Art Print
Rich Pellegrino
18" x 20" (image size 17.5" x 17.5")
$50 - Limited to 200
First things first, I love the fact that instead of just being a single Pellegrino painting, we get NINE of the buggers - that's kind of amazing. Another awesome element in Pellegrino's pantings? The hazy and ill-defined backgrounds seem to only strengthen the look of the characters and their personalities; the subject and the environment bleed into one another. The layout of this dysfunctional Sudoku grid is also kind of brilliant, as Rich has very wisely chosen to put Royal Tenenbaum (played by Gene Hackman), the man who is connected to all of these people, in the middle. I really hope Pellegrino does more of these group prints. They rock!
Rich Pellegrino's
Royal Tenenbaums art print
is available through the
Spoke Art
store. The
print
measures 18" x 20", is limited to 200 and only costs $50. To learn more about Rich Pellegrino head over to
richpellegrino.com
and follow
@rich_pellegrino
. And be sure to visit Spoke Art at
spoke-art.com
, their
tumblr
and
@Spoke_Art
. Speaking of Spoke Art, I know this isn't necessarily film related but they've got a pretty cool
group show
that started tonight featuring a bunch of great artists like
Craww
and
Handiedan
. So in addition to picking up this must-have
Tenenbaums piece
I highly recommend you check out the
Spoke Art store
tomorrow (9/2) at around 2 PM PDT for some exciting new releases.