I'm a huge fan of Dan Mumford's print work, so I was insanely excited when I found out he was doing an
Evil Dead
art print featuring cult icon Bruce Campbell. If you're not familiar with Mr. Mumford (what a cool name), I
wrote
a post about his beautiful
The Thing print
not too long ago (which, by the way is somehow still
available
for purchase) and have been following him closely ever since.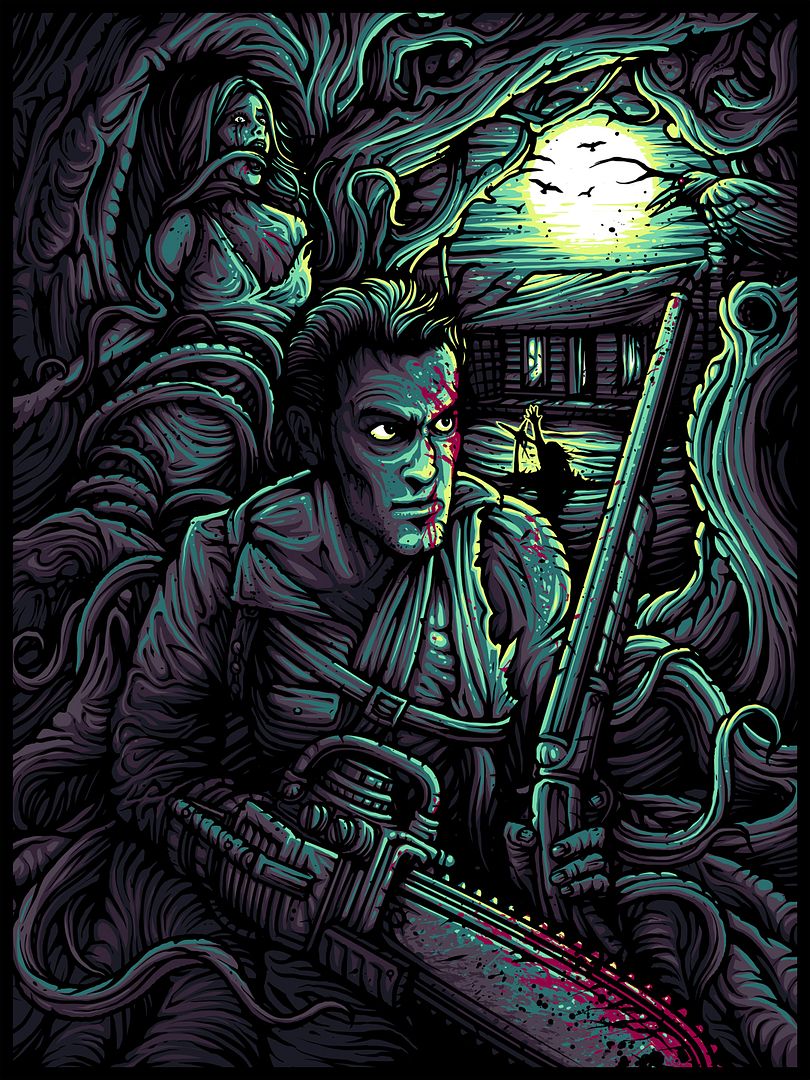 Evil Dead - Regular Dusk Edition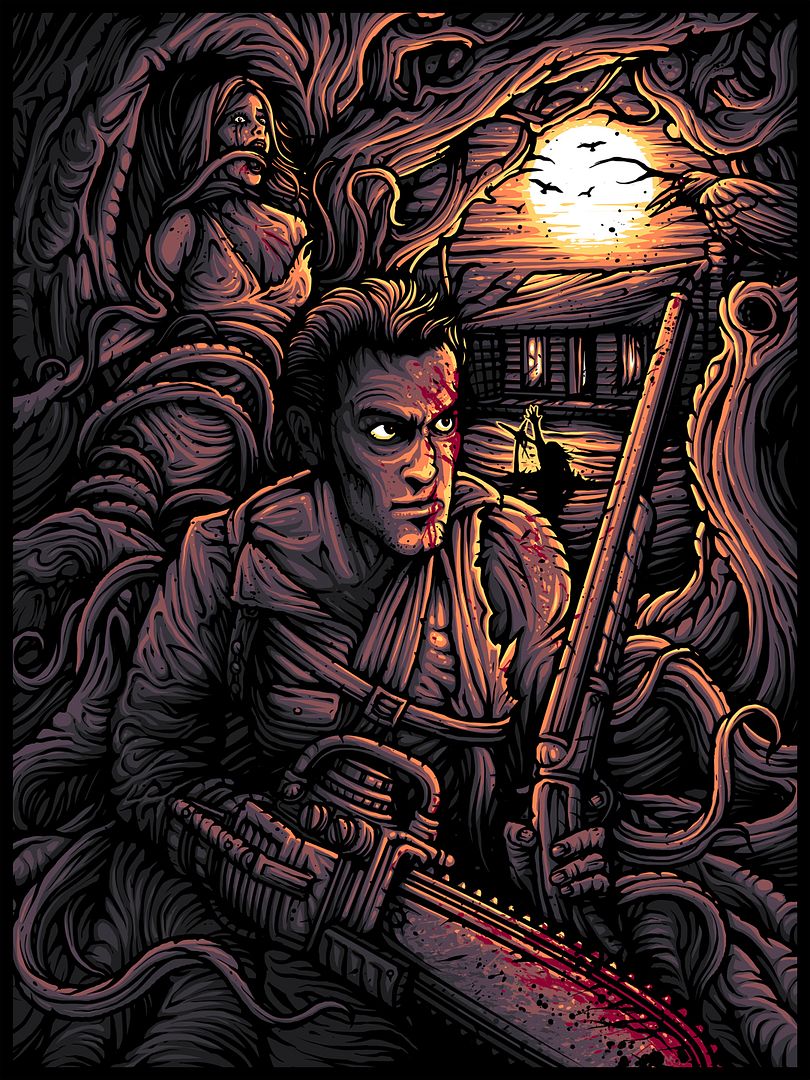 Evil Dead - Variant Dawn Edition
You can immediately pick up on the similarities between Mumford's
The Thing print
and his
Evil Dead
artwork with its familiar sinewy architecture and organic character construction. Much like his
Thing
print Mumford's trademark style fits in perfectly with the world Sam Raimi created. The tree roots that seem to make up everyone and everything in this picture are downright creepy and perfectly capture the stop-motion practical effects that helped
Evil Dead
become so beloved. Dan's
Evil Dead
prints (that's right, plural) come in a dusk version and a dawn variant. I'm partial to the dawn variant myself, but they're both pretty amazing.
These posters aren't available quite yet, but you can reserve yours by emailing
orders@darkcitygallery.com
with your full name and the poster(s) you'll be buying. I've written about
Dark City Gallery
before, but I'll say it again, I'm a huge fan of this site and am continually impressed with the work they commission. When the
Evil Dead prints
are officially released later this month the dusk edition will cost £30 (roughly $49) and will come in an edition of 100, while the dawn variant will cost £50 (comes close to $81) and will be limited to a run of 50. Both posters will measure 18" x 24". To get the scoop on any and all release info I'd highly recommend signing up for the
Dark City Gallery mailing list
. Interested in more Dan Mumford goodness? Well then I'd also recommend checking out his blog and portfolio at
dan-mumford.com
. I can't wait to see what Dan does next in his horror movie series!